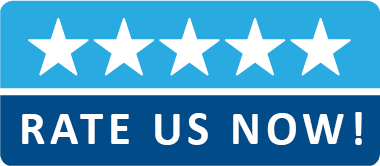 Customer Testimonials for Goodfella's Motor Company
Chad -
2006 Infiniti QX56
After much searching and driving of vehicles for my wife's new car led me to Goodfella's. I was immediately scared of a used car dealer on South Tacoma Way. Enter Chelsea. She one of the realest sales people I have ever met. we talked about the car and took it out on a test drive. I met the owners of the business and they were really cool too. Oh yeah, about the vehicle... It was in the best shape of any of the used rigs I looked at, both inside and out. I paid the high end of retail for the rig, but it was in very good shape and the dealer has the the cars serviced/inspected at a local shop that I checked out and they have a good reputation as well. The whole experience was painless. I guess the only hold up was that finance was finishing a deal and being a small lot she is just one person. But the wait was ok because my wife and I had fun chatting with Chelsea!
Tula -
2010 Mazda Cx5
They're honest and trustworthy. Many female salespersons and the owners seem to be husband and wife, or family-owned. Female salespersons go beyond the buy-sell process and profits; they care about your experience. I believe mines was Ashley. She gave me all the repairs done on it and what other repairs are needed. Full disclosure and honest. Other dealers will buy cheap cars, won't make any repairs and jack up the price. I wish all dealerships are like Goodfella's! Keep up the good work! And may your dealership prosper to the end!
Tommy -
2011 BMW 3-Series
Everything went great. Bought a '11 BMW 328i 2 months ago that was very well cared for. Just a few things that had to be taken care of. They covered the cost to replace belt tensioner on the car (common to go out). Noticed a little head gasket leak which I'm pretty sure they were unaware of because I did mistaken it as engine dressing. Other than that great staff and lot filled with gorgeous cars.
Richard -
2010 Jeep Grand Cherokee
I've now purchased two vehicles from Goodfella's; my 2010 Jeep Grand Cherokee purchased in April and my wife's 2011 Lexus CT200h purchased this Month. At other dealerships I was subject to shady half-truths and hidden records but throughout my experience Goodfella's has changed my perceptions of Used Dealers. Polite, Honest, Open, Professional, and Fair. The owners Mike and Tara have earned a life long customer in my family. I highly recommend giving them a try to see for yourself.
Christian R -
2007 Mitsubishi Galant
Bought my first car with them and the car's been great and so were they. Whenever I'd call for help or to check up they'd text or call me back very quickly with answers to my questions. Now I'm making payments and enjoying my new ride.
Amber N -
2013 Toyota 4Runner
My husband and I just purchased a Toyota and we got a VERY good deal. First time working with a dealership and everyone was very friendly and not pushy whatsoever. They didn't try to sell us things we didn't need either. I'm definitely going to come back if I need anything in the future!
Bailey K -
2002 Nissan Pathfinder
By far the BEST used car dealership I have ever been to! Chelsea got me into a beautiful 2002 Nissan Pathfinder! She was so patient and helpful. They aren't pushy sales people at all. I felt at home in their office and it was just a great experience all around!!!!
Patti M -
2007 Kia Sorento
Best car-buying experience you can ask for. Tara and Aislinn made the entire experience easy, comfortable and fun. Thank you!! I would highly recommend Goodfella's!
Ronnie M -
2011 Honda CR-Z
Our second car purchase in the last two years from Goodfella's. They make the car buying experience enjoyable and not painful. Straight shooters and answered all our questions. We couldn't be any happier with the vehicles.
Al N -
2008 Saab 9-3
By far the best car buying experience that I've ever had. Low pressure, supportive and really enjoyable to work with. If you're tired of the bait and switch or the high pressure sales tactics of other car dealers, go see Mike and Tara! Kyle was new, but did a great job in presenting the car that I purchased, and answering the questions that I had. CARFAX was provided for me BEFORE I asked for it. I'll definitely be going back to Goodfella's! Thanks again.
Sarah T -
2008 Chrysler Aspen
The staff is amazing!!!! They got me into the car of my dreams for the price we wanted!!! I am so beyond excited about my car and would tell anyone to go here for a great experience and great vehicles! It was worth the 2 hour drive!
Chase L -
2012 Jeep Patriot
Such an incredibly quick and simple process. I came bearing a few ideas in mind what I wanted as my first car and I found one in no time. Both Lani and Aislinn were extremely helpful in my search for a new vehicle. They even did everything they could to get me the best possible APR.
Lee Z -
2013 Audi S4
Purchased my pride and joy (2013 Audi s4) from Goodfellas and could not be happier with my car or my decision to purchase from this dealership. Great/friendly staff who made the car buying process easy and uneventful. I believe I got excellent value for my trade and thanks to Tara and her help with financing; I got a ridiculously low rate compared to what even my own bank had offered. First class family run dealership!
Josie G -
2009 BMW 3-series
This place is the best! Just bought a BMW 335i and I am absolutely in love. Not only did I get an amazing car in immaculate condition, I had a wonderful buying experience. The staff bent over backwards to accommodate me, they worked hard after hours to get me an affordable interest rate and get the car ready for me to pick up in a very short time frame. Everyone there is so friendly and professional. Best dealership around. Thanks Goodfellas for my new BMW!!
Richie B -
2008 BMW 3-series
This is a great place to car shop. Not pushy at all, great cars, and great people.
Shawnie B -
2008 BMW 3-series
The most phenomenal staff! Chelsea, my sales lady is fantastic! She is very knowledgeable, friendly, and genuine. Lani made financing a breeze. Everyone was friendly, no headache, no haggling. Thank you so very much! I LOVE my BMW!!!
Kyra D -
2010 Jeep Compass
Just bought MY FIRST CAR from these guys. Credit issues, new credit, new job, new address...they were here for me. They sat with me through my whole process and explained things to me. I'm beyond grateful thank you!
Zach E -
2008 Ford Expedition
Awesome service. They stayed open late for me. I got a car I wanted at a great price. You won't find "junk" on their lot so if you go to them you can be at easy that it won't be a waste of time.
Dax Stanley -
- BMW 530i
Autotrader Lead 1/17/2015
Goodfella's was incredible. You definitely get what you pay for. I would and will return to Goodfella's to purchase my future vehicles.Dax Stanley Purchased BMW 530i - worked with Tara, Lani and Carisa
Sonny -
- - -
Friendly and Focused 12/10/2014
Would definitely do business with them again! Sonny Enjoyable service
Leann Lamm -
2007 Nissan Altima
Leann gets a new NISSAN 1/16/2015
Love these guys and they worked hard to help me! TY Leann Lamm Purchased 2007 Nissan Altima
Rebecca H. -
- - -
They are amazing 3/17/2014
They are amazing!! Worked with me until they could make it happen!! I heart all of you at Goodfella's Rebecca H.Purchased a few years ago and will purchase again:)
E. Stanley -
- - -
"My dogs love me!"12/01/2013
"I might not always need a work truck to haul concrete.... But when I do I buy from Goodfellas Motor on South Tacoma Way ..... And my dogs love me for it.... "
E. Stanley It's cabin fix up time and this beauty will do the job!
Troy and Chase Russi -
- - -
Surprise Birthday Present 12/21/2013
THANK YOU "Goodfelllas Motor Company". You have ALWAYS treated Troy & our family the best. Thank you for ALL you have done for all of us now & in the past. You are the best!!! Sincerely , Barbara & John RussiTroy and Chase RussiSweet 16 = Sweet Ride brought to Chase by Goodfella's Motor Co and DAD!
T McNultty -
2006 Dodge Charger
3x REPEAT CUSTOMER 01/15/2014
Long time customer thanks to great customer service! Honest Company- worked with Tara Doyle-Enneking and Cole GormanT. McNultty Purchased 2006 Dodge Charger -
Jennifer K -
- Porsche 911
"Great cars!" 5/25/2013
Love the new car! - Very appreciative.....Jennifer K Traded in 2013 Ford Mustang for Classic 911
Shawn H - Bend, OR -
2007 Jeep Grand Cherokee SRT8
"Super smooth process for out of state sale" 5/25/2013
Conducted 95% of the sale over the phone - travelled from Bend, OR- "Super smooth process! Would definitely recommend for in and out-of-state sales!"Shawn H - Bend, OR Purchased a 2007 Jeep Grand Cherokee SRT8
Macklin's -
2005 Chrysler Crossfire
PLEASANT AND EFFICIENT 1/5/2013
Pleasant and Efficient. No "Salesman' attitude. We enjoyed the experience. Paperwork with Tara was easy and clear.Macklins Autrotrader referrals purchased 2005 Chrysler Crossfire from Zach Smith
Doug J -
2004 Dodge Ram 1500
Cole and Zach 6/20/2012
Really fantastic group of sales and finance guys. great experience.Doug J Purchased 2004 Dodge Ram 1500
Dave and Victoria O. -
2002 Ford Explorer Sport Track
Dolly, Tara and Zach 6/05/2012
Staff was very friendly and helpful to all of our needs in purchasing vehicles. 2.99% WOW!Dave and Victoria O. 2002 Ford Explorer Sport Track
Jeff -
2005 BMW X5
Jeff 6/15/2012
Everything was great and went very smooth. Thanks for everything! Neil H 2005 BMW X5
Tracy R -
1996 Dodge Dakota
On-Line Sales 6/20/2012
I had a great experience! It was painless and fun at the same time.Tracy R 1996 Dodge Dakota
Ron Donna M. -
2004 Cadillac XLR
Jeff and Zach 6/15/2012
We responded to an ad on Craigslist. Jeff and Zach have a very professional attitude, not pushy, informative and helpful. Enjoyable experience.Ron Donna M.Purchased a 2004 Cadillac XLR
John W -
- - -
Jeff, Tara and Elle 6/15/2012
My experience was great. Everyone was very nice and informable. John W Referred by a family friend
Karen H -
2003 Kia Optima
Goodfella's Motor Co6/22/2012
Joe is a cheerful and knowledgeable person...I would recommend him to my family and friends!!Karen H.Purchased a 2003 Kia Optima
Gayle B. -
- Mercury Cougar
Goodfella's Team "GREAT SERVICE"5/10/2012
I first came into contact with Goodfella's from driving by and calling in. I spoke to Tara and she eased my mind about going through a "Pre-Approval" process first to determine best options of cars for me. Both Zach and Tara were great to deal with. They called and helped me out immediately. I will be back again and will refer family and friends to come in and buy! I have no suggestions- GREAT SERVICE! Gayle B.Purchased a Mercury Cougar
Alma H -
- Mercedes-Benz and BMW C230 and Z4
Referred by Great Customer Dan G, My son 5/15/2012
I bought a BMW Z4 and a MBENZ C230 from Jeff. It was a great experience from the start. They were friendly, efficient and knowledgeable!Alma HJeff and Zach helped me purchased two vehicles!
Yolanda B. -
- Mercedes-Benz -
"My Brother referred Me"5/20/2012
I love the people here and will be back again!! I love Cole, he was amazing like always and Zach helped us out a lot! LOVE GOODFELLA'S!! Yolanda B.Purchased a MBenz
Michael and Samaria C. -
- Mercedes-Benz E500
Goodfella's Manager - "VERY IMPRESSED w/COLE"5/18/2012
We spotted another vehicle first driving by. We were very impressed with the Professionalism, knowledge, honesty and integrity of salesperson, Cole. He and Zach worked in great tandem to provide an above and beyond customer experience. We are very thankful--KEEP COLE AND ZACH AROUND!!Michael and Samaria C.We purchased a Mercedes E500 from Cole
Maigon O. -
- Land Rover Discovery
Dolly and Zach 5/20/2012
Dolly and Zach made our experience fast and easy. The process was pretty pain free and we appreciated their help! Maigon O.Purchased a Land Rover Discovery
Art D -
- Ford Expedition
Drive By Customer 5/21/2012
The staff was outstanding. I truly enjoyed my visit and transaction with these folks! Art D I purchased a Ford Expedition from Cole
Kelly and Tracy V -
2005 Kia Sorento
Goodfella's 5/26/2012
We worked with Jeff, Tara and Zach and once again our experience with all the staff at Goodfella's was a piece of cake! A professional, quick and easy process. Thank you so much!Kelly and Tracy V 2005 Kia Sorento - Return Customers
Roger R -
2006 BMW 3 Series
Goodfella's Motor Co.4/28/2012
Worked with Dolly. It was a great experience from beginning to end - THANKS! Roger R. Purchased a 2006 BMW 3 Series
Brian T. -
2000 Ford F-250
Goodfella's4/28/2012
The #%&8 at a Ford Dealership tried to price compare their truck to yours...and yours was nicer and more affordable. :)
Cole and Zach were WONDERFUL- straight forward, didn't waste anytime and very helpful. Keep it up!!Brian T.Drove from Spokane to purchase a 2000 F250 Crew Cab
Darius Todd -
- Saturn Ion2
Goodfella's Motor Co 4/22/2012
Cole and Zach were very helpful and went the distance to get me in a good car! I appreciate everything!!!Darius Todd Purchased a Saturn Ion2 - referred by a friend that bought a car here
B. Benjamin -
2003 BMW X5
Referred by Friend 4/20/2012
Great to work with, made my experience very nice.B. Benjamin 2003 BMW X5
K Fox -
2003 Ford Ranger
Goodfella's 04/15/12
Worked with Dolly, Jeff and Zach. "From the first email to the last signature, everything was awesome!"K Fox Purchased a 2003 Range Rover
Aldrick and Amanda Davis -
2007 and 2003 Chevy Avalanche and Acura TL -
Mike and Tara 4/28/2012
Referered by Brother Al - BEST EXPERIENCE EVER AT A CAR LOT! Aldrick and Amanda Davis 2007 Chevy Avalanche and 2003 Acura TL - worked with Tara, Jeff and Zach
Veronica -
2006 BMW Ci
Goodfella's 3/24/2012
I worked with Elle, Jeff and Dolly. They are very nice people, very welcoming and a great experience. Everything went just perfect! LOVE MY NEW CAR!! Veronica Purchased a gorgeous 2006 BMW ci Convertible
Enrique and Alicia Alcantar -
2006 BMW 750Li
Goodfella's Motor Company3/15/2012
Overall experience with these two Gentleman (Cole and Zach) was EXTRAORDINARILY EXCELLENT! Keep on doing what you do as well as you are.Enrique and Alicia Alcantar Purchased 2006 BMW 750Li
Anthony Andrisk -
- BMW X5
Goodfella's Mgmt.3/24/2012
I found the car on the Internet. Cole Gorman was my Salesperson. Straight talk with a genuine passion in helping my family and I find a quality car. Thanks! KEEP SMILING! Anthony Andrisk Purchased BMW X5
Maria M. -
2007 Mustang GT
Goodfella's Family 3/24/2012
I found you through Autotrader. I initially worked with Jeff. He was a very nice person and very helpful. Then I went to pick up the car and Elle and Dolly were very friendly and helpful. Glad to see a family owned quality business! Thank you! Maria M.Purchased an '07 Mustang GT with only 13k mikes
Sgt Jerez jones -
2005 BMW 745i
Goodfella's Fellas 3/6/2012
My overall experience was AWESOME!!!!Sgt. Jerez Jonas Purchased 2005 BMW 745i - Short Sport!
Mr. and Mrs. McVicker -
2008 Nissasn Altima
From Goodfella's Management, Tara Doyle-Enneking 2/22/2012
We sold Mr. McVicker a 2002 Buick Regal with very low mileage about a year and a half ago. He recently visited our store wanting an upgrade with emphasis on reliability and extensive Warranty Protection. He was unsure how the whole process would work, so I first walked the lot with him to get an idea of what types of vehicles that he and his lovely Bride of many, many years would be comfortable driving at their respective ages of 85 years old. When it became clear that we had some options for him to consider he was anxious to drive a hard bargain and would of course need his "better half's" opinion. I suggested going through a very quick "Pre-Approval" process with me so we could determine precise interest rate, trade values and payments. I provided him the details for two different cars and scenarios along with the Book Sheets, deal structures, pictures of the cars and brochures of the warranty coverage. He was appreciative of the summaries provided to him for each car and felt that would be just enough information to have his wife join him the following day to select her car. We had the approvals solidified with the best interest rates for him along with both cars easily accessible for test driving when he arrived the next morning. Mrs. McVicker was just as spunky and pleasant as Mr. McVicker (Even more so, as she explained that earlier that morning she had received notice that her Pilot's License had been revoked--yes-- she still was flying planes! And that put her in a bad mood!) Her day was brighter as Dolly and Jeff worked together to demonstrate all of the features of the Lexus and Nissan they were considering. The Nissan with only 35k miles won and to have a car that you just push a button to start tickled them pink---We heard their life stories from being the Executive Director of an Oregon Humane Society, a TugBoat Captian, Owning a Pharmacy and adventures in the Navy. The entire experience made me very proud to work in this Industry where lives can so easily be changed with the piece of mind of a Quality and Reliable Car and that new "Leases on Life" can be shared when customer's start making plans to travel in their new car! We collectively were all very proud to know we extended them a great deal on a nearly new car with the best in warranty coverage to appease their nerves and alliviate the stress of driving a used car. Mr. and Mrs. McVicker Purchased a 2008 Nissan Altima
Sarah Swanberg -
2003 Honda Accord
GOODFELLA'S MOTOR COMPANY 2/21/2012
I heard about Goodfella's from a family recommendation. Tara and Zach provided Amazing Service! They took all the worry out of buying a car! Easy finance process! YAY! Sarah Swanberg Needed a good commuter car that was reliable. Purchased a loaded 2003 Honda Accord
Vershean Mobley -
- Mercedes-Benz CLK 430
GOODFELLA's 2/13/2012
I saw this car driving by Goodfella's on South Tacoma Way. Today was the best birthday ever! I'm so pleased with the level of Customer Service. Thanks for making this an easy hassle-free experience! Vershean Mobley Purchased a MBENZ CLK 430
Kenny and Liz H -
2007 Saturn Vue
Management 2/11/2012
We first noticed Goodfella's on the internet. We loved our experience! They are not a typical pushy dealership. They worked for us perfectly! THANK YOU! Kenny and Liz H.Purchased a 2007 Saturn Vue
Robert Boulet -
2005, 2006, and 2004 Cadillac, and BMW STS, Escalade, 530i
Goodfella's 2/01/2012
I purchased a 2005 Cadillac STS, 2006 Escalade and a 2004 BMW 530i over the past 2 years from Goodfella's. I worked with Zach, Dolly, Tara and Cole.
They are GREAT! Words alone could not fully explain or do proper justice in describing my overall experience. That's why I continue coming back and bringing others here as well.
My only suggestion would be for them to do a BUY 3 CARS GET ONE FREE! HAHA! Robert Boulet Bought 3 Cars from Goodfella's!
Jeremy McClellan -
2004 BMW M3
GOODFELLA'S 2/17/2012
I worked with Cole, Zach and Tara. They were very punctual and friendly. I love the car and would work with them again!Jeremy McClellan Purchased a 2004 BMW M3
Tony and Kim -
2005 Chevrolet Equinox
Goodfella's Motor Company 2/17/2012
We found the vehicle on Autotrader and worked with Cole, Zach and Tara. They are great folks and worked very hard on getting the approval! AWESOME EXPERIENCE!! Tony and Kim Purtchased a 2005 Chevy Equinox
Allison and Will -
2006 Land Rover LR3
Mike and Tara 02/10/2012
We were referred in by our friend Cameron who purchased 2 cars from Goodfella's. Dolly was our Salesperson and the overall experience was great! They have very nice cars and reasonable prices.Allison and Will Purchased a 2006 Land Rover LR3
Paige and Chris J. -
2006 BMW 325i
Management 1/30/2012
We found the car on the internet. Everyone from Sales to Financing was incredibly kind and helpful. It was an AWESOME experience!! Came in, picked out my car, test drove it, then bought it! Smoothest and best vehicle purchase ever!! Paige and Chris J.Purchased a 2006 BMW 325i may purchase a 2nd one!
Brian Holland -
2007 Pontiac Grand Prix
Goodfella's Motor Company 1/2/2012
I saw the Pontiac driving by Goodfella's. Buying the car was a great experience, with hard working Professionals. They were easy to work with. Cole was my Salesman.Brian Holland 2007 Pontiac Grand Prix
Rachel Konoske -
2010 Ford Fusion
Management 1/25/2012
Best experience I have had buying a car. Jeff and Zach were really friendly and well organized. They made the whole process very easy. Rachel Konoske My Fiancee and I bought a 2010 Ford Fusion
Trevor B. -
- Mercedes-Benz CLK 430
Goodfella's1/26/2012
I saw the MBENZ CLK 430 in Auto Bee Magazine. I worked with Cole and Zach and Don at Reliable Credit for my Financing. My experience was great. Cole and Zach were extremely professional and a pleasure to do business with.Trevor B.Purchased Mercedes CLK 430
George and Sherri Owings -
2003 Ford F-350 Diesel
Referred by internet and brother 11/7/2011
Good Salesman, easy to work with and very thorough answering our questions and providing a very satisfying experience!! Things went great!!George and Sherri Owings Purchased a 2003 F350 Diesel from Jeff Glazebrook
Kenneth Dickinson -
1967 Chevrolet El Camino
I drove from a distance to buy specialty car!11/5/2011
I learned about the El Camino from Craigslist. Everything went just fine. I was treated very fair and they were very polite people to work with. Keep up the honesty!!Kenneth Dickinson Purchased a 1967 El Camino from Jeff Glazebrook
Daniel Winebrenner -
2003 Honda Pilot
Buy from Goodfella's! 11/7/2011
Our experience was GREAT!!! We tried MANY other places and kept getting denied. We came here and got a great deal!!! Daniel Winebrenner My wife and I purchased a 2003 Honda Pilot from Cole and Tara
Whitaker/Lashlee -
2007 Chevrolet Tahoe
Craigslist/ Autrotrader Lead 10/22/2011
Our buying experience was great!! We handled everything through email. We came up from out of area and bought the car within one hour. I only wish they were closer to Vancouver!!Whitaker/Lashlee Purchased a 2007 Chevy Tahoe from Jeff Glazebrook
Sonny -
2000 Chevrolet Corvette
Referred By Steve Langston 10/30/2011
Friendly, focused and enjoyable service. Would definitely do business with them again!!"Sonny"Purchased a 2000 Chevy Corvette from Dolly and Mike
Rhiannon Fullerton -
- BMW 5 Series
Hello 11/7/2011
Zach was a customer of mine at a cafe I work at. He worked very hard to get me approved and find me the perfect car! Rhiannon Fullerton Purchased a BMW 5 Series
Luke Duncan -
- Audi A4
Future Goodfella's Customers 06/21/2011
I was referred by my friend into Goodfella's. My overall experience was good. Dolly was very pleasant and easy-going.Luke Duncan Purchased an Audi A4 from Dolly
Carla Cortez -
- Mercedes Benz CLK 320
To the Staff at Goodfella's 09/13/2011
I purchased a MBENZ CLK 320 from Dolly. Everyone was very friendly. I love the animals and the very homey environment. Excellent customer service!!! Carla Cortez Referred by a friend that has purchased many cars here.
Jordan Rott -
- Infiniti G35
Goodfella's Management 09/26/2011
This was my second car from Goodfella's. They have good deals and I didn't get ripped off like have at other dealerships down the road. I have faith in the way they do good business.Jordon Rott Purchased an Infiniti G35 from Cole Gorman
Anthony Simien -
2006 Acura TL
Goodfella's Motor Company 08/30/2011
All I can say was it was the best!! #1 Satisfied Customer!!! Anthony Simien Purchased a 2006 Acura TL from Dolly and Ivy
Tiffany Thompson -
2006 Dodge Magnum
Goodfella's 10/01/2011
Jeff got me into a great car in a timely manner and was very polite! Financing was great too!Tiffany Thompson Purchased a 2006 Dodge Magnum from Jeff Glazebrook
David La Fave -
2001 Toyota Tundra
Thanks! 11/1/2011
I learned about Goodfella's from the internet and friends. I was allowed to take this vehicle off the lot for an hour to test it's pulling power. Amazing service all around! Thanks!David La FavePurchased '01 Toyota Tundra from Cole Gorman
Valerie -
2004 Nissan Xterra
Goodfella's11/6/2011
Zach was kind, friendly and helpful!! Thanks to Jeff as well for all of your patience and help! Valerie Purchased a 2004 Nissan Xterra
J. Rangel -
2004 Jeep Grand Cherokee
To Whom It May Concern 08/2011
Fantastic! Good selection, clean cars and very knowledgeable and helpful staff. Continue with great attitudes and business practices!!J. Rangel Purchased a 2004 Jeep Grand Cherokee and Mazda Pick Up for my Kids from Ivy Enneking
Annabelle Fiarburn -
- Honda Accord
Goodfella's Staff 09/2011
I have purchased 3 cars in the past 10 years from Mike and Tara and it has always been a friendly environment. They do anything and everything to make sure I get exactly what I want. I am also a happy camper when I leave here with a new car!!
Annabelle Fairburn"All of my friends purchase cars here!" - My lastest purchase was a Honda Accord with Dolly.
Ninfa -
1999 Jeep Grand Cherokee
Hello 09/2011
Product-wise the cars are very presentable, clean and reasonable in price. Staff are congenial and professional and of course considerate. I can't think of any improvements to suggest. Keep up the great work and good luck! Ninfa Purchased from Cole and Zach a 1999 Jeep Grand Cherokee for son.
James Edward Norris -
2005 Chevrolet Silverado 2500 HD
Goodfella's Motor Company Mgmt.09/15/2011
I was passing the dealership and spotted a very special truck that I was looking for since September 2010. When I drove up to the dealership at 7017 S. Tacoma Way I was greeted by Company Salesperson Zach Smith. He immediately started interacting with me in an extremely professional manner, forum and context. He showed me everything about the truck. He then got me the best deal that any customer could expect, ie: low a.p.r. and a good fair purchase price. He was an outstanding salesman. He represented Goodfella's in a manner, forum and context that would make the Owner/Managers very proud of his performance.James Edward NorrispPurchased from Zach Smith a 2005 Chevy Silverado 2500 H.D.
Mr -
0 Cadillac Escalade
Mr. 10/12/2011
I have been a loyal buyer for all of my vehicles and I start all of my shopping here.
I wouldn't think about going anywhere else until I check here first. They provide assistance on service, repair and details and have quality vehicles.
I bought my son his first vehicle at Goodfella's and will always be a loyal buyer. I love to come in and see the same faces and enjoy the family environment. I have been doing business with them for 8 years and plan to continue.Ragu AlfordPurchased from Tara, Mike, Cole and Jeff at Goodfella's a Range Rover, Cadillac Escalade, BMW 745i, and an Oldsmobile Alero over the past 8 years.
Goodfella's Motor Company -
2000 Quality Vehicle
At Goodfella's Motor Company we are proud of the quality used cars we sell and our dedication to serve the needs of our customers. This is reflected in the amount of repeat business we receive. Whether this is your first purchase with us or one of many that you've had, you can count on our dedicated sales staff to make it the best buying experience possible.